Enduro Camp - 1 & 2 August 2020
Posted: 1 June 2020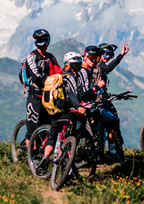 2 days of enduro guided on the most beautiful trails of the area.
New this year: EMTB group !

Groups made by levels.
Overnight at the Mt-Fort mountain hut at 2'500m with drink and local meal: cheese fondue.
Max 20 pers, 5 pers per group, "all inclusive" at CHF 450.- (excluding bike rental).
Level: advanced / expert.
More info and booking here
---
Verbier Bikeschool & Guide, open from June !
Posted: 28 May 2020
Whether you want to discover the sport or to improve your skills, the VerbierBikepark School provides downhill mountain biking lessons. Half a day with a private coach: everything you need to discover the sport or to become an expert.
Do you need a guide to discover the enduro trails? Whether it is for a half-day or a full-day ride, we will guide you along the most beautiful trails of the region, and even give you tips to improve your riding skills.
More infos and booking here
---
E-bike festival - 13-16 of August 2020
Posted: 30 April 2020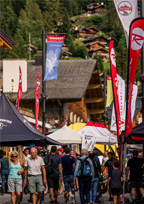 The Verbier E-Bike Festival is a 100% electric event for everybody.

During 4 days between the 13-16th August 2020 visitors of every level will get the opportunity to re-discover the mountains another way: E-Bike tests, Rando gourmande, Discovery tours, Tour du Val de Bagnes.

Learn more on www.verbierebikefestival.com

UPDATE: Following the Conseil Federal's latest announcement in relation to the Covid 19 pandemic, the organisers are working on adapting the format of the VEBF to one that respects the national and cantonal regulations.
---