2017 Bikepark season pass preorder
Posted: 5 April 2017
The Bikepark season pass in preorder for
CHF 234.-
instead of 260.- !
6 days of ride to recoup the season pass !
The season pass includes vouchers for discounts on hotel , bike rental, at the Bikepark school etc...
Form to be sent dated and signed before the 31st of May to info@verbierbikepark.ch or fax: +41 (0)27 775 25 99
The pass (and the watch) will be available at the Téléverbier desk as from the first opening weekends in June or later on during the season.
Download the pre-sale order form
---
Gift ideas
Posted: 25 January 2017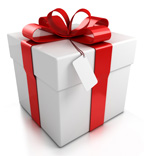 Offer a registration to one of our camps, a DH bike lesson or enduro guiding!

Enduro camps 15-16 of July or 12-13 of August 2017
Special pirce: CHF 350.- instead 380.-
Infos and booking: verbierbikepark.ch/EnduroCamp

Downhill camp: 5-6 of August 2017
Special pirce: CHF 350.- instead 380.-
Infos and booking: verbierbikepark.ch/DHCamp

Register the beneficiary with the booking form, note at the bottom of the form that is a gift and your contact details. We will send you the voucher after receiving the booking form and paiment!

Downhill lesson or enduro guiding
You will find all info and rates here: BikeSchool&Guide
Please contact us directly to order: info(at)verbierbikepark.ch


---
Enduro Camp 2017 - 15-16 of July and 12-13 of August 2017
Posted: 21 November 2016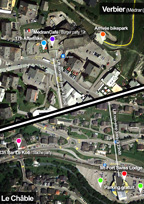 2 days of enduro on the most beautiful singletrails of the Val de Bagnes.

NOVELTIE 2017:
- 2 days this year instead 3. One night at the Mt-Fort hut at 2'500m high!
- make your own group with your friends (5-6 people for 1 guide).

Camp #1: 15-16 of July 2017
Camp #2: 12-13 of August 2017

Book now !

All infos here: verbierbikepark.ch/EnduroCamp
---
VerbierBikepark Downhill Camp - 5-6 août 2017
Posted: 21 November 2016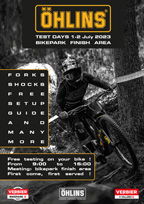 2 days of pure downhill in the VerbierBikepark.

Coaching, accomodation (1 night), breakfast and dinner inculde
3 groupes: beginner, advanced and expert
max 24 places

NOVELTIE 2017: "Swiss Cup" training with Trifon (2015 Pro Master Swiss Champion).

max 24 places

All infos here


---
Swiss Downhill Cup Verbier - 25-26-27 of August 2017
Posted: 21 November 2016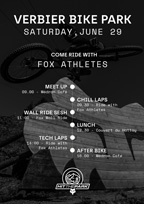 !!! The downhill race come back in force this year !!!

Each two years, Verbier host one step of the Downhill Swiss Cup. A famous track in the faster racer circle.

You are amateur and you think to be part of this race? This year we offer a "racer" section during our Downhill camp before the Swiss Cup. A nice opportunity the train yourself under the advices of one of the 2015 Swiss Champion on this track! To choose your best line, prepare your race and many more...

All info here